New Gartner® Magic Quadrant™ for low-code application platform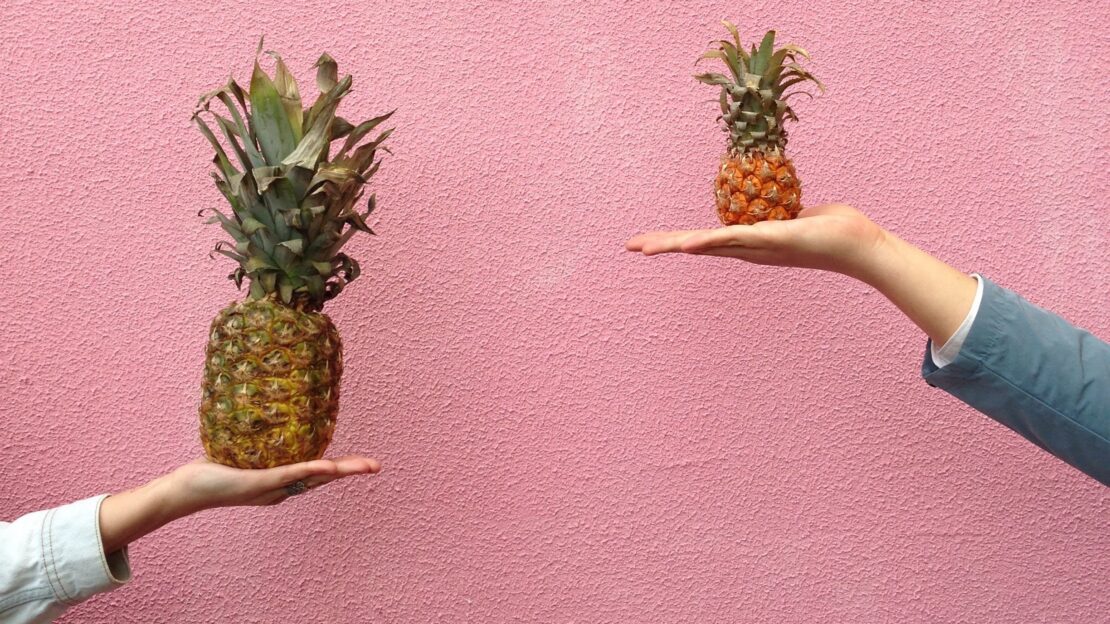 Analytics company Gartner, Inc. just released the latest Magic Quadrant for the enterprise low-code application platform[1]. According to Gartner, LCAP (Low-Code Application Platform) ensures quick development and deployment of applications using no-code or low-code techniques, i.e. reducing or even eliminating the need to introduce programming when creating applications. The list of suppliers is not subject to change. new directions of LCAP development.
Gartner methodology
The Maqic Quadrant (MQ) is a highly anticipated publication in the industry. It allows potential investors to determine who is worth investing in. For organizations looking for one type to one of the main sources, where you can find a search not only for sources, but mainly to get an idea of what source to turn to. Gartner has been presenting the results of its research since the 1990s, currently publishing MQ in several dozen categories.
Gartner does not use vendor evaluation criteria. It is known that it uses two main criteria: Ability to Execute and Completeness of Vision. The first relates to product quality and service, profitability, the ability to respond to market needs, the effectiveness of pre-sales activities, marketing, and after-sales customer support. As part of the "completeness of vision", the following are checked: the ability to perform and analyze customer needs, marketing strategy, production strategy, effectiveness of operation on various industry and geographic services, business model and innovation. Based on the collected information, solutions/suppliers were placed on a characteristic chart, performance: leaders, contenders, niche players and visionaries.
To qualify for a higher Gartner LCAP report, each of the analyzed platforms offers:
• Possibilities of preparing applications when providing the need for programming
• Support in creating applications from user interfaces, business logic, working behavior and data handling
• Simplified testing, deployment, and application management.
It is worth noting that Gartner does not recommend any provider, product or sharing service in its research publications. I do not advise users to choose providers that use the rating. Gartner's publications certify the opinions of its research organization and should not be taken as facts.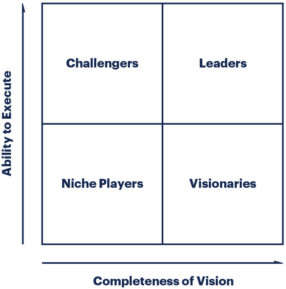 MQ LCAP 2022 results
Among the Leaders, Mendix (Siemens group) was ranked the highest. Its strength, according to Gartner, is based on acquiring developers, an extensive library of resources that can be composed for various business divisions, and targeting various software vendors. The use of tools (cloud, on-premises) and integration with other tools was also achieved. A commonly used name for UX design as well as innovation (including the use of the Internet of Things).
OutSystems stands shoulder to shoulder with Mendix. Basic software engineering was appreciated, as well as programming capabilities supported by artificial intelligence. Great emphasis was placed on security tools, focus on ensuring success in customer projects and integration with other solutions.
The Leaders also included Microsoft (Microsoft Power Apps package), ServiceNow (App Engine) and Salesforce (Salesforce platform).
Only Oracle is in the Challenger group. Its Oracle APEX platform, is a suite of Oracle Database. Gartner's analysts appreciated the cost of entry, high availability within and locally, the inclusion of geography in 37 regions, the pricing model, the accuracy of sales execution, and the achievement in maintaining revenue growth and profitability. It was not without significance that Oracle is a leading global provider of database management technologies. However, the original original is created than in other LCAP.
In the group of Visionaries using Appian, Zoho and Pegasystem. First, a mix of design tools and extensive automation capabilities must be compiled, followed by programming. Its powerful side is also security certificates and high availability in many regions. Zoho Creator stands out with its cloud-native feature set, including unified tools for analytics and source analysis. Pega (Pega Infinity platform) supports the automation and optimization of business management, CRM and RPA for enterprise workflows.
Niche players (Unqork, Huawei, Creatio, Alibaba, Retool, Newgen, Kintone, Quickbase) attracted the attention of Gartner analysts, e.g. by:
• No coding required (e.g. drag-and-drop interface)
• A wide database of products, applications, plug-ins
• Short time of designing and implementing the palisade
• Creation of a customer service program, including training and consulting services
• Use of artificial intelligence / machine learning (AI/ML) to create business applications
• Use of effective business models
In this updated Magic Quadrant, Gartner analysts identified 17 LCAP vendors. The updated detailed criteria resulted in Alibaba, Huawei, Retool, Unqork and Zoho being added to the report.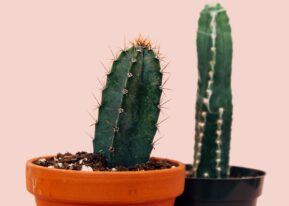 Life beyond the Magic Quadrant
LCAP enterprise platforms ensure a high level of performance, availability and scalability of the created applications. Security, API access to other IT services, and operation in cloud solutions are important to them. Suppliers provide service level agreements (SLAs) and provide technical support and training. They also realize that the demand for applications is growing, and the availability of developers is not increasing adequately to these needs.
Accordingly, LCAP sales are expected to reach USD 14.38 billion in 2025, with a revenue growth rate of 26.4% annually. There is room for plenty of other low-code platform providers. As a complement to the Magic Quadrant, you can use the list, also maintained by Gartner, of over 100 LCAP platforms[2]. Nearly 40 of them received customer reviews. In this list, you can check the strengths and weaknesses of individual solutions, as well as learn about the size of companies, in which industries and regions of the world they are most often used. And it's still not a complete market overview as it mainly focuses on players operating in international markets rather than domestic ones.
---
[1] https://www.mendix.com/resources/gartner-magic-quadrant-for-low-code-application-platforms/
[2] https://www.gartner.com/reviews/market/enterprise-low-code-application-platform